Why use PCB Planet's engineering support services?
More competition means more RFQs. If you don't get the order you have wasted valuable engineering resources.

PCB Planet has a pool of experienced engineers available 24X7X52 so your own engineers can concentrate on higher added-value tasks.

Tighter margins mean costings must be more precise but your customers demand faster quotations.

PCB Planet can provide a full BOM analysis and verification service. We can interface with your preferred component suppliers to provide the pricing information you need for a precise quotation.

Tight margins and fast deliveries mean that production issues must be sorted upfront.

PCB Planet's component verification service checks every aspect of the manufacturability of the design. You get no surprises at the production stage. Fast feedback to your customers enhances your supplier profile.

Shorter production runs mean more tooling for assembly equipment.

PCB Planet's engineers work closely with your in-house production staff to deliver verified tooling for pick and place and printing machines to your precise specification.
PCB Planet's engineering support services bring wider enterprise benefits:
More reliable deliveries.

When demand peaks threaten delivery schedules PCB Planet's support services deliver extra capacity as you need it. Our services are available 24X7X52.

Lower costs.

PCB Planet's offshore operation and economies of scale can reduce your data preparation costs. Reduce capital investment and operating, training and management costs to free resources for other areas of business growth.

Enhanced enterprise skills base.

Offloading low added-value tasks to PCB Planet allows you to refocus your in-house knowledge base onto your core competencies.

Reduced enterprise risk.

PCB Planet outsourcing eliminates the risk of lost capacity due to sickness, holidays or the loss of key staff
BOM Conversion
Has your customer supplied his BOM in a format you can't read directly into your costing system?
PCB Planet's engineers will
Input BOM in any format
Verify it against the PCB data
Output in your preferred format

Pre-Assembly Verification
Detect potential problems before production starts by comparing the BOM with the CAM fabrication data.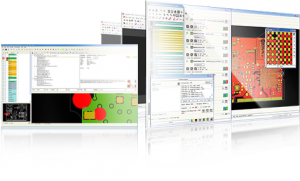 The service typically includes:
Comparing PCB footprint against the component package to avoid placement error
Reporting missing, duplicate components
Catch packages inconsistency before actual assembly
Verification of component spacing to avoid poor soldering or difficulty in rework
Detecting possible solder shorts
Solder paste verification to avoid missing or extra solder paste on SMD /Test point, missing mask opening error, misalignment on copper feature
Fiducial verification to avoid Machine vision detection error
Component Engineering
Need to program more shorter runs on fast turnarounds? PCB Planet engineers are available 24 X7 X 52 for:
The service typically includes:
Part Cross
RoHS Compliance Scrub
Process Max Temperature Scrub
Obsolescence Scrub
Component procurement assistance
Assembly Tool Preparation
Need to program shorter runs on fast turnarounds? PCB Planet engineers are available 24 X7 X 52 for: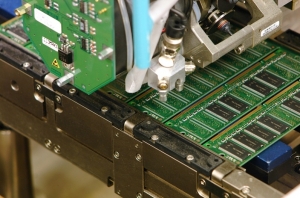 Stencil data preparation
Machine programming for pick & place and inspection systems
Data output to your rules and in your preferred formats
Feeder loading list in excel or ascii format
Assembly drawing